The More You Ride With Us The More You Save
Affordable, Fixed Price, Reliable, Predictable & Consistent Boston Car Service
High-end car services in Boston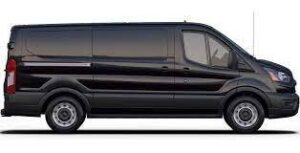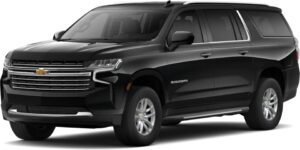 Frequent travelers appreciate perks such as faster bookings, priority service, loyalty rewards, and personalized offers.
Welcome to Boston's Premier Car Service
Quality Transportation with Affordability
Experience excellence in Boston's premier car service. Moreover, at Boston's premier car service, we seamlessly blend quality with affordability. Whether you're a resident, student, or visitor, your safety and comfort are our top priorities. As the area's most trusted car service, we take immense pride in our skilled drivers. Additionally, we maintain an impeccably maintained town car fleet and an unwavering commitment to ensuring total customer satisfaction.
Furthermore, we set the gold standard for smoother journeys with Boston Logan Car Service. When it comes to airport services, Boston Logan Car Service prioritizes seamless airport transfers. We meticulously track flight schedules to ensure prompt pickups, even in the face of delays, cancellations, or early arrivals.
Our Point-to-Point Transportation service offers efficient and convenient travel between your destinations. Enjoy a hassle-free journey, whether it's a business meeting or a leisure outing.
Hourly / As directed car service
Our Hourly/As Directed Car Service provides flexibility in transportation, perfect for those who require on-demand travel tailored to their schedule.
Airport and FBO Transfers
Swift Airport Transportatiom Additionally, when it comes to airport services, our swift airport transportation ensures you reach your destination swiftly and without hassles.
Nelimousine proudly holds a deep and exact understanding of how corporate meetings, special events, and other complex itineraries work.
What People are says about us
Chandan Kumar Parida
2023-06-26
Good transportation service in Boston. Good behaviour and always in timing.
Erica Robinson
2019-06-12
Never felt so unsafe in my life
Highly recommend this company. Our whole experience could not have been smoother. Thank you!!
Jacqueline Martone
2019-02-22
Best limo service! I needed a limo last minute for prom and they were more than willing to help. Affordable and easy:)
Priyanka Nanda
2019-02-16
Honestly one of the best limo services! They are so affordable and convenient services, much better than Uber or any of the other taxi services! Also it's so fun to travel in to prom and other events!
The cancellation fee is equal to the quoted cost for the service if cancelled within the following time frames: . Sedan – within (12) hours of the scheduled pickup date and time. . SUV – within (48) hours of the scheduled pickup date and time. . Full Size Van – within (7) days of the scheduled pickup date and time.
Our prices are founded on 3 criteria: . State of the Economy, Cost of gas and inflation . Competition and Service . Commitment – we provide a price and honor it no matter what the traffic or weather is. Customer Focus – there are no hidden fees or surprises. You are always in control of your wallet. We listen to our customers! Your feedback is what keeps us improving.
We complete the credit card transaction at the conclusion of the trip and only for the amount quoted for the service. You receive an immediate receipt!
In Conclusion
Point-to-point car service between New York and Boston stands out as the ideal option for travelers moving between these vibrant cities. We understand the significance of punctuality and comfort, particularly on this route. Our experienced drivers navigate the roads and traffic patterns for a speedy and trouble-free journey. Additionally, our door-to-door transportation in NYC and Boston reduces travel stress and costs compared to airline fares, allowing you to concentrate on your business or leisure activities.